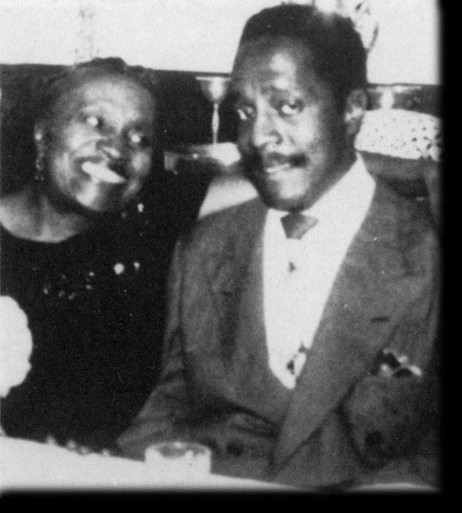 Bud with his mother, Pearl Powell.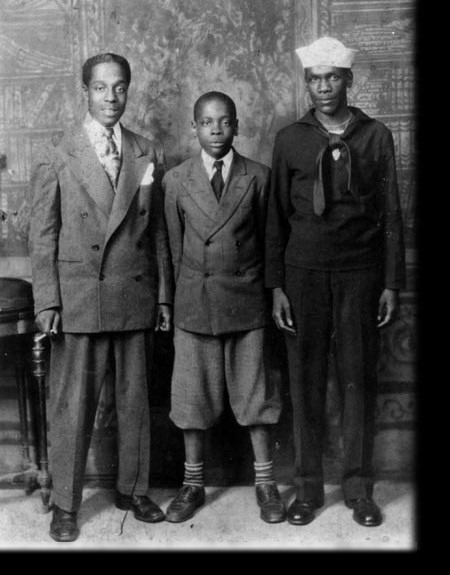 Bud (left) with his brothers Richie (center) and William. Richie (b. 1931) was a talented pianist following in the footsteps of his illustrious older brother. From 1954–56 Richie was in a group with trumpeter Clifford Brown and drummer Max Roach. Tragically, Richie was killed in a car accident in 1956, along with his wife Nancy and bandmate Clifford Brown. (Photo taken 1939)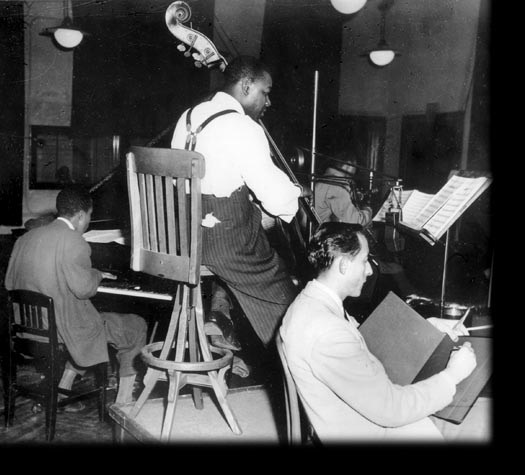 Bud (left) with Charles Mingus (center) and Kenny Clarke (on drums, in distance) at a recording session in New York City, 1946. In the foreground, sketching, is the French musician and author Charles Delaunay, who was co-founder of the Hot Club de France.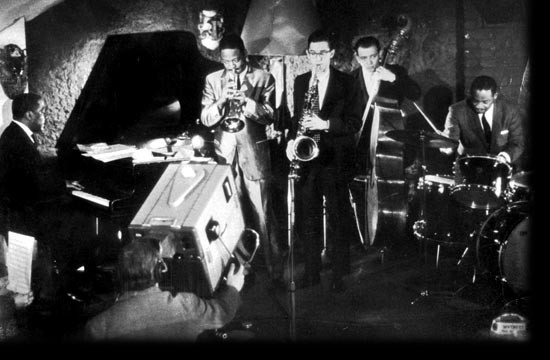 Bud (left) performing for French television at Club St. Germain, Paris, 1959 with Clark Terry (flugelhorn), Barney Wilen (tenor sax), Pierre Michelot (bass) and Kenny Clarke (drums).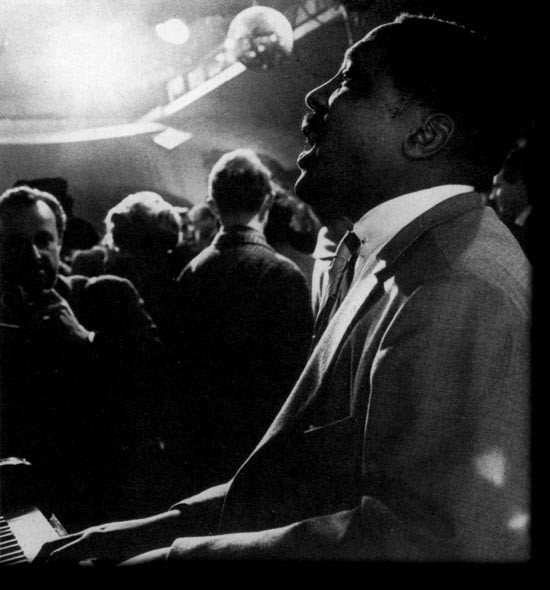 Bud performing at Birdland, 1964.